Tips for Thailand
Whether you're a budding traveller, eager to get your backpack on and explore the world, or you are just a tourist visiting for a week or two, it is helpful to get to know the countries you are planning to travel to first – for whichever reason it is, I am sure Thailand is on your travel to-do list.
South-east Asia has become one of the most popular areas of the world for the keen, typical traveller. After just visiting Bangkok and the surrounding rural areas myself, I thought I would write a few tips for your first trip to Thailand.
From the ultra-modern skyscrapers along the canal side in Bangkok, to the poor rural communities surrounding the city, Thailand encompasses a wide realm of tourist destinations that will expose you to a slow-building economy. The complete culture clash from the likes of the UK means you must go into the country with an open-mind and much vigilance.
Beware of the pickpockets!
Not to sound like a mum, but this is the first word of warning I would give to anyone planning a visit to Bangkok or Thailand. Like any place you visit in the world, there is always the risk of pickpockets. Unfortunately, Thailand is one of these high-risk places. When in a crowd of people, sitting on Khaosan Road with your phone on the table (don't do this), or just simply walking along the street, you should always make sure you have a grip on your belongings somewhere safe. You will find that even if you are sat eating a meal street-sellers will approach your table, and they aren't just planning to sell you a freakish flashing light or a single rose or two. They have most likely noticed your phone or wallet on the table, and they will be crafty in how they get your attention to get to it. It is very easy to be caught off guard in Thailand what with all the captivating surroundings, so vigilance is key. Ideally, just make a habit of putting your phone away each time (cross-body bags or bum-bags are best), do not take all your cash out at once and keep all your valuables out of sight.
Get to know the currency and ALWAYS haggle!
The currency in Thailand is Thai baht, and whilst it is very different from the GBP, you should get to grips with the currency quite quickly, however, it is always beneficial to know exactly what you're dealing with – so you don't get ripped off purchasing your first pair of elephant trousers! To make a rough example for you, ฿100 (Thai baht) equals around £2.36 (GBP) and £25 equates to over a ฿1000, so, as you can already imagine, you'll feel like you're carrying around thousands in cash, but it's not even a £100. This can be confusing to begin, but once you start spending it becomes much easier to understand. The average you will be charged for a pair of elephant trousers on Khaosan Road is around ฿300- ฿400, but this is more than what they are worth, and you can haggle them easily for ฿100. So, make sure to haggle the price, so you can afford four pairs of elephant trousers instead of just the one!
Henna – what is safe?
A harmless henna whilst on your travels seems ok to do, so, if you plan to get a henna like I did, you should know how to immediately spot what is safe henna and what is dangerous henna. The "Black Henna" is not actually henna, but a cheap dye substitute that just stains the skin black and contains 'para-phenylenediamine', also known as PPD. This can have harmful reactions on different people, but the risk is too high to take. You will spot this henna by the paste being a jet-black colour, so always ask what colour it will give. Henna is never blue, green, yellow, purple or black. The safe and so-called 'pure henna' paste is distinguishable by a red/brown or brick/coffee colour, and this will be ok to have. Getting the wrong henna can make it itch, burn, swell or scar your skin. Don't let this scare you off, just make sure to ask and get the safe henna, as it does look very pretty.
Respect the culture, especially when visiting sacred temples
Wherever you go, you should do some homework on the culture you're temporarily about to live in. What you will quickly notice is Thailand's high regard for the King, exemplary by the multiple photo shrines in Bangkok. Respect towards the King when in Thailand is paramount, with Thai people sensitive to anything that can be taken as disrespect towards the King, so it is best to not speak of the King at all. Similarly, the head is regarded as the sacred part, with your feet being the least. It is crucial you never point your feet towards any sacred image, especially the Buddha or the King, and never touch any Thai person on the head – I know this is not exactly what you planned to do on your trip, but it is always useful to know. If you plan to visit the temples, like Wat Phra Kaew, home to the emerald Buddha or Wat Pho, home to the reclining Buddha, make sure to always cover your knees, shoulders and belly, and always check to see if removing your shoes before you enter a religious building is necessary. Other than that, you should definitely visit some of the many temples in Thailand, they are beautiful.
Street food
Whilst it is crucial to try some street food when in Thailand (it is very good!) be sure to try your best to avoid a fast-track to food poisoning. If you're a germophobe like me, you'll already have a few bottles of hand sanitiser at the ready. If not, just make sure when in Thailand you always carry round hand sanitiser wherever you go, and use it before and after eating any street food. Best to get street food from the places where there is a long queue or crowd and seems to have a fast turnover, this will mean the food will be fresher and besides, the last thing you want is to be sat on a toilet when you could be enjoying the amazing landmarks. Another thing, NEVER drink the tap water, always spare some cash for bottles of water and make sure the cap clicks when you open it, as it has been said some Thai markets refill the bottles with the tap water, so watch for this.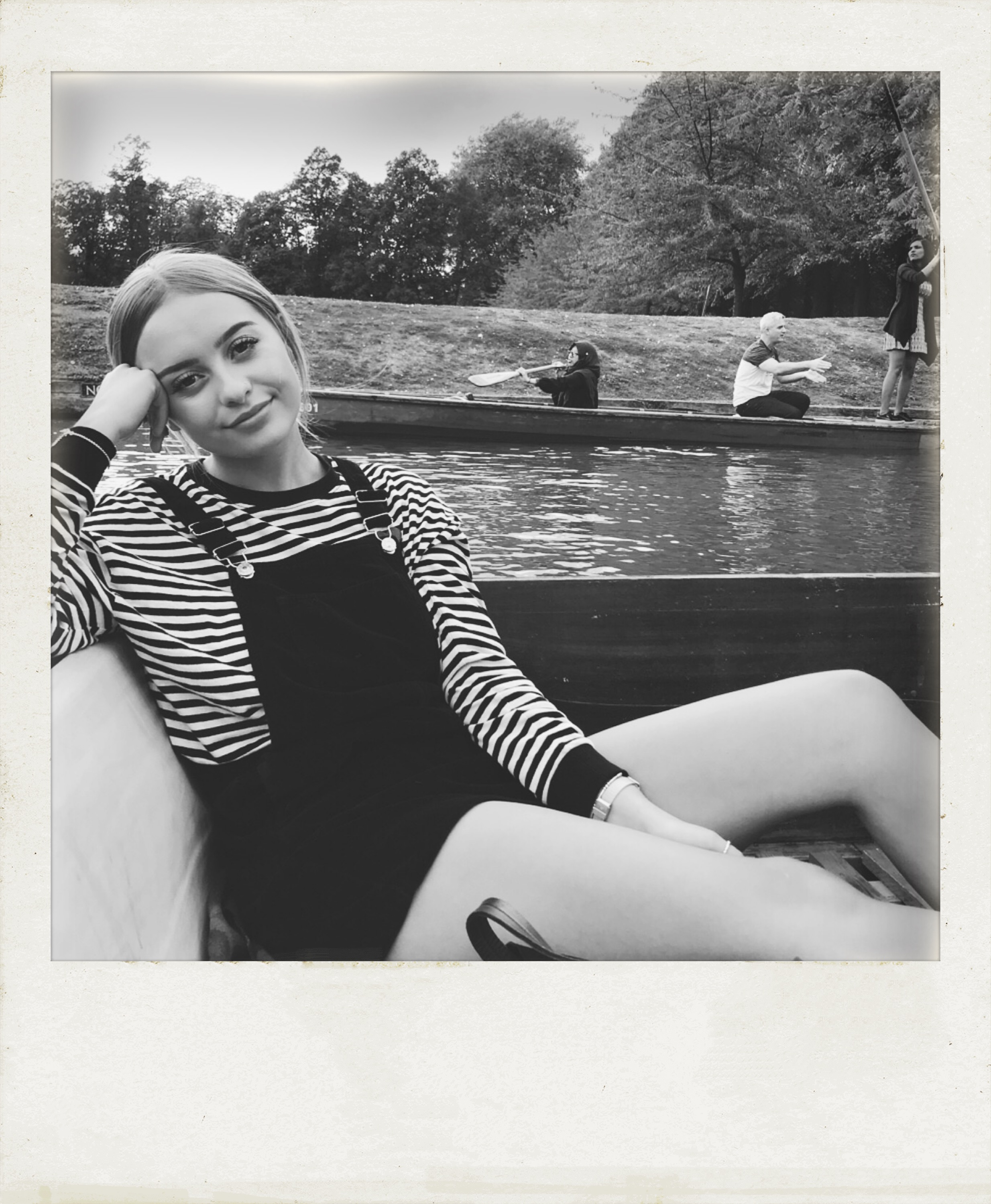 LAUREN IS A FINAL YEAR STUDENT STUDYING ENGLISH LANGUAGE AND JOURNALISM AT DE MONTFORT UNIVERSITY, LEICESTER. SHE LOVES WRITING, HER SAUSAGE DOG, FESTIVALS AND WANTS TO TRAVEL THE WORLD.