Interiors: The 2019 trends you need to know about
Here is your bumper guide to all things interiors for 2019. From the trends that will transform your kitchen from Joel LaRosa, to the latest trends from Pinterest, this is the definitive guide to making your home stand out in the coming year.
The trend forecasts are here. London fashion week showed us animal prints and bold colours are back. In the interiors industry, Dulux released their 2019 colour of the year as 'Spiced Honey' and Farrow and Ball have released 9 new colours for 2019. So, what does this mean for your kitchen?
COLOUR
I mentioned intimate darks in my 2018 predictions however, they have grown in popularity over the last few months, meaning more of us will be embracing in our homes next year. Shades of grey are here to stay, but more of us are daring towards colour, specifically focusing on blue tones. Deep navy shades such as Farrow & Ball 'Hague Blue' are everywhere, so expect to see more of this in 2019.
Whilst I can't deny that grey and white will remain a firm favourite (white is the new magnolia), I'm hoping to see some braver choices when people are renovating their homes. I think as consumers move towards colour, they will opt for greyer, pastel & muted tones. Colours like 'Cromarty' and 'Inchyra Blue' from Farrow & Ball's new collection, or 'Juniper Ash' and 'Portland Stone' from Little Greene are the types of colours I expect to see on cabinets for 2019.
SUSTAINABLE PRODUCTS
From the government to local communities, throughout 2018 we've looked to reduce our waste consumption, use of single-use plastic and eliminate excess packaging. In turn, this is having its effect on how we organise our kitchen. This year, 'NADA' opened in Leicester, our first zero waste store!
This is fantastic to see and in turn I see more of us buying from local farm shops, popping to the market and even consciously 'picking our own' fruit and veg in the supermarkets. I can see more matching jars on display, organic cleaning products and natural materials being used to clean our kitchens and even better, we'll be supporting local independents to get these.
When it comes to the actual kitchens, I feel people have become more conscientious around sustainability. Whether it's intentional or not we'll never know however, less of us are choosing solid wooden cabinets, and picking man made quartz worktops over granites or solid woods.
EXPERIMENTAL CHANGES
Over the past few months, I've noticed a lot of people experimenting with ideas. Our homes are where we express who we are and personalize our spaces, whether its making tables out of concrete or cladding walls in OSB board. A huge trend I've noticed is two tone flooring. With kitchens now turning into lifestyle rooms, we also want to have the open space divided with a transition between the different areas. Blending two different flooring types from wood to tile effects makes this possible and looks amazing.
With this in mind, there's a lot of talk around industrial & reclamation vibes set to become big in 2019. Using scaffold planks as floating shelves, making breakfast bars out of concrete and having mismatched pendant lighting is another way to express our personalities in the kitchen.
BLENDED METALS
In my 2018 predictions, I mentioned copper as a trend and this year it certainly has been. However, this is evolving into a love of different metals such as brass and gold with black becoming a more explored option. With more manufacturers now making handles, sinks and taps in these colours, it makes it so much more accessible to have a timeless yet on trend kitchen.
Overall, I feel as though 2019 will be a year of real expression in our homes, focusing on our own personal style and flair, and not thinking about the interiors in our homes in terms of being attractive to future homebuyers. Our own spaces to enjoy with friends and family.

So what will be happening in the rest of our homes? This week, Pinterest have released their 2019 trends for the home, based on search terms increasing in popularity for over six months. Here are their top searches predicted to be big in your home in the coming year.
Textiles (+1718%)
For those wanting something a bit more adventurous than prints on their walls, look into textile art. Tapestry, crochet and weaves are making their way into homes, adding another dimension to wall art.
Painted floor tiles (+1276%)
Tiling and re-tiling can be a little overwhelming for the DIYers out there, and so it's no surprise that painting floor tiles is up by a huge +1276%. And the creativity doesn't stop at tiles, with people opting to decorate their parquet flooring with paint designs.
Contemporary fireplace (+763%)
Indoor or outdoor, modern fireplaces are making a comeback and the sleeker the better. Think fire pits and room dividers - the possibilities are endless.
Mustard yellow (+451%)
With a nod to 70's style, mustard yellow isn't going anywhere soon. Dulux have even named their 2019 colour of the Year as 'Spiced Honey', a muted mustard shade which is both calming and bold in equal measures.
Bold print wallpaper (+401%)
When it comes to wallpaper, go big or go home. Think tropical florals, plants and bright colours which add impact to a room.
Vertical gardens (+287%)
Floor to ceiling green is a great way to add life into your home. A living wall will add interest and oxygen into your space.
Geometric paint (+225%)
Paint doesn't have to be boring. Shake up your walls, doors and furniture with geometric paint patterns and contrasting colours.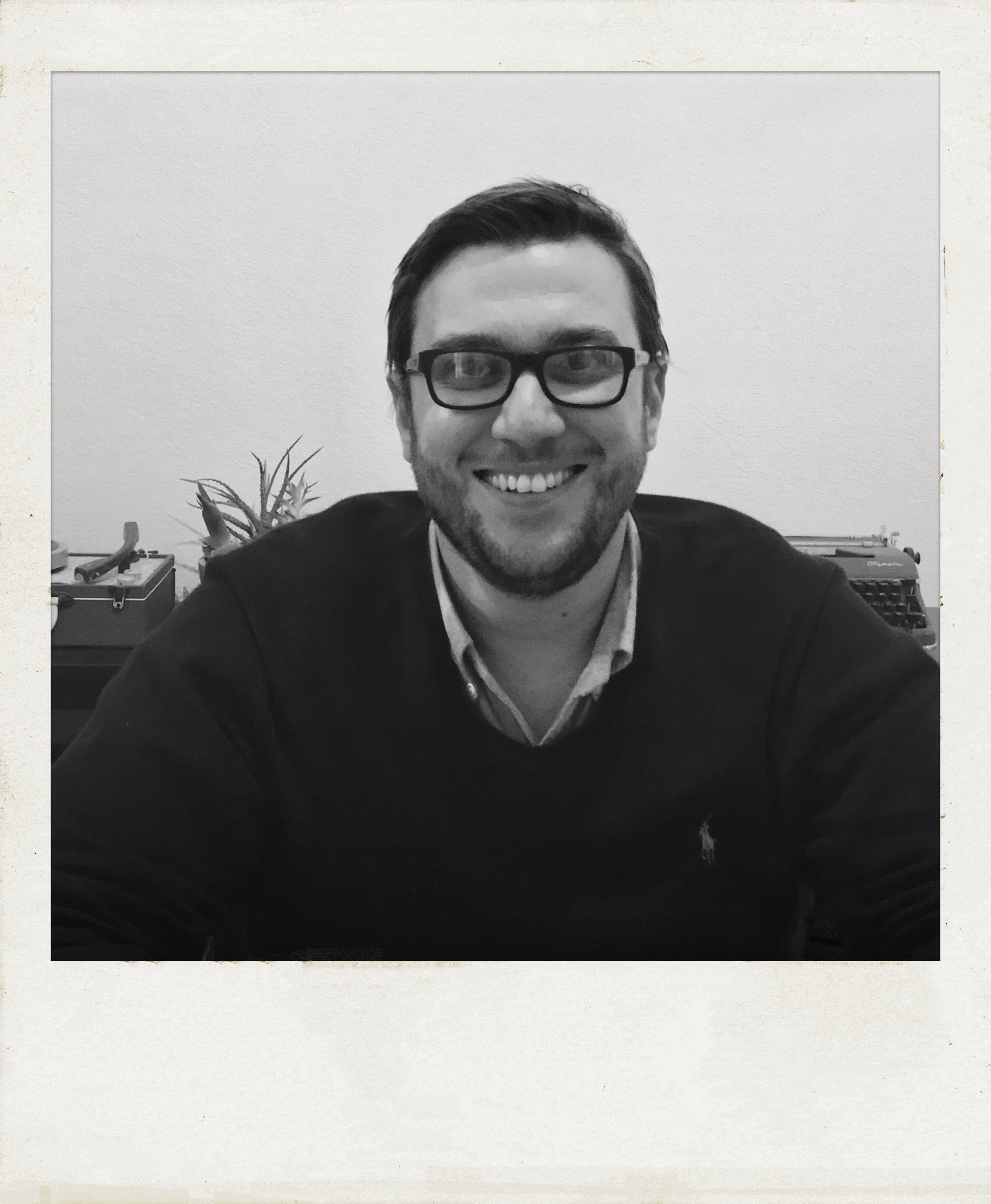 JOEL LAROSA IS THE FOUNDER OF JOEL LAROSA DESIGN, A LEICESTER BASED INTERIOR DESIGN AND PROJECT MANAGEMENT BUSINESS SPECIALISING IN BESPOKE KITCHENS AND BATHROOMS. JOEL LIVES IN LEICESTER WITH HIS WIFE AND PUGALIER KOIRA.