Eat with Enzo: Fluffy Pancakes
These pancakes are beautifully light and fluffy, and incredibly simple to make. All you need to do is whisk it all together, fry and flip – easy! They're perfect for a special occasion or just for a weekday breakfast or brunch. They're well worth getting up an extra 10 minutes for and really set you up for the day ahead.
I've taken a basic pancake batter and added mashed banana to give keep them moist and a tad extra baking powder so they're really fluffy. The idea came about because I had some overripe bananas, which turned out to be perfect for this recipe. Even if you don't like bananas it's worth putting them in because they really improve the texture, and you can't really taste them when they're drenched in maple syrup!
The trick to getting them right is making sure the pan is just hot enough, and not overworking the mix (more details in the recipe).
I served mine with crispy smoked bacon, blueberries and proper maple syrup, but you can top them with pretty much anything you like: butter, fruit, honey, peanut butter, chocolate etc. If you're a vegetarian they're just as delicious without the bacon.
Ingredients (Makes 10-12):
– 125 g self raising flour
– 1.5 tsp baking powder
– 1 tbsp icing sugar (caster is fine too)
– 1 mashed banana (ripe/overripe)
– 2 medium eggs
– 150 ml milk
– 25 g melted butter, plus extra for frying
Method:
1. Weight the dry ingredients into a mixing bowl and mix together
2. Mash up the banana to a paste and add to the dry ingredients along with the eggs, milk and melted butter
3. Whisk it all together until its evenly combined but no more. TIP: Overbeating the mixture will make the pancakes tough, it should be handled as little as possible. The consistency should be fairly thick, so it will spread a bit in the pan, but not run all over the place in the way a crepe mixture would.
4. Place a large frying pan on the hob over a medium-high heat
5. To cook the pancakes, simple melt a small knob of butter in the pan and tip around the coat the whole surface, then add a heaped table spoon of batter and allow it to spread out naturally. TIP: The pan is hot enough when the butter sizzles on contact, but it should not immediately go brown. You can cook more than one at a time depending on the size of the pan.
6. Cook for about 1.5-2 minutes or until they're puffed up and there's several bubbles on the surface, then use a spatula/fish slice to flip it over. Cook for 1 minute on the other side until golden before lifting onto a serving plate. Cover with foil to keep warm while you cook the rest.
7. Serve with your choice of toppings.
Enjoy!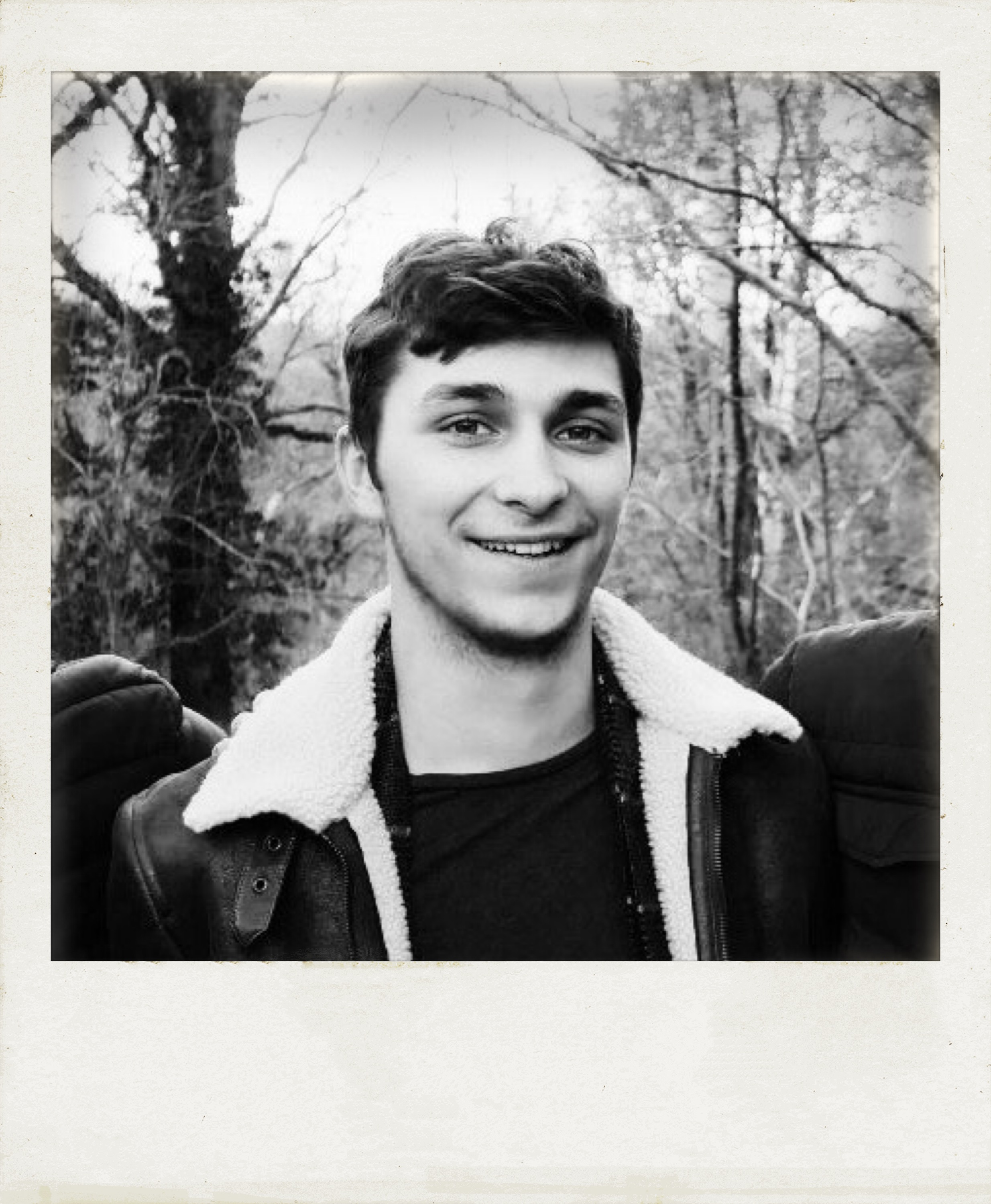 AUTHOR OF EAT WITH ENZO
ENZO IS A LEICESTERSHIRE-BASED FOOD BLOGGER AND WRITER, CURRENTLY STUDYING FOR A BSC FOOD SCIENCE AND NUTRITION DEGREE AT THE UNIVERSITY OF LEEDS. HE'S PASSIONATE ABOUT EVIDENCE BASED NUTRITION AND FOLLOWING A HEALTHY BALANCED LIFESTYLE WITH FREQUENT EXERCISE AND A DIET THAT INCLUDES ALL FOOD GROUPS, RATHER THAN CUTTING THEM OUT.