Eat With Enzo: Moroccan Spiced Stuffed Peppers
Moroccan Spiced Stuffed Peppers
These vibrant stuffed peppers are great for a light lunch or as a tasty side dish with some grilled salmon. They're stuffed with a Moroccan-inspired couscous, flavoured with aromatic ras-el-hanout spices and balanced with sweet pomegranate, tangy feta and fresh mint – simply delicious. Choose wholewheat cous cous which is higher in gut healthy fibre and has a lower Glycemic Index (GI) than standard cous cous, meaning the energy is release more slowly to keep your body fuelled.
Ingredients:
3 bell peppers (mixed pack)
100g wholewheat cous cous
30g feta, crumbled
handful of cherry tomatoes, chopped
handful of pomegranate seeds
8-10 fresh mint leaves, finely chopped
1 tsp ras-el-hanout spice blend
1/2 tsp chilli flakes
juice of 1/2 a lemon
extra virgin olive oil
sea salt and black pepper
Method:
Preheat the oven to 220°C (electric) or 200°C (fan) and grease a baking sheet with a little olive oil.

Weigh the cous cous into a bowl, add 125ml of boiling water and cover the bowl with a plate. Leave the cous cous to absorb the water for 3-4 minutes.

Meanwhile, slice the peppers in half lenghways and scrape out any seeds or white flesh to leave a hollow centre.

Add the spices, chilli, tomatoes, pomegranate seeds, feta, mint, lemon juice, a pinch of salt and pepper, and a drizzle of olive oil to the cooked cous cous and mix together thoroughly.

Fill each of the peppers, pressing the mixture down firmly. Transfer the peppers to the greased baking sheet, drizzle a little more olive oil over the top and then bake in the preheated oven for 20 minutes.

Serve with more crumbled feta, pomegranate and a few sprigs of fresh mint.
Enjoy!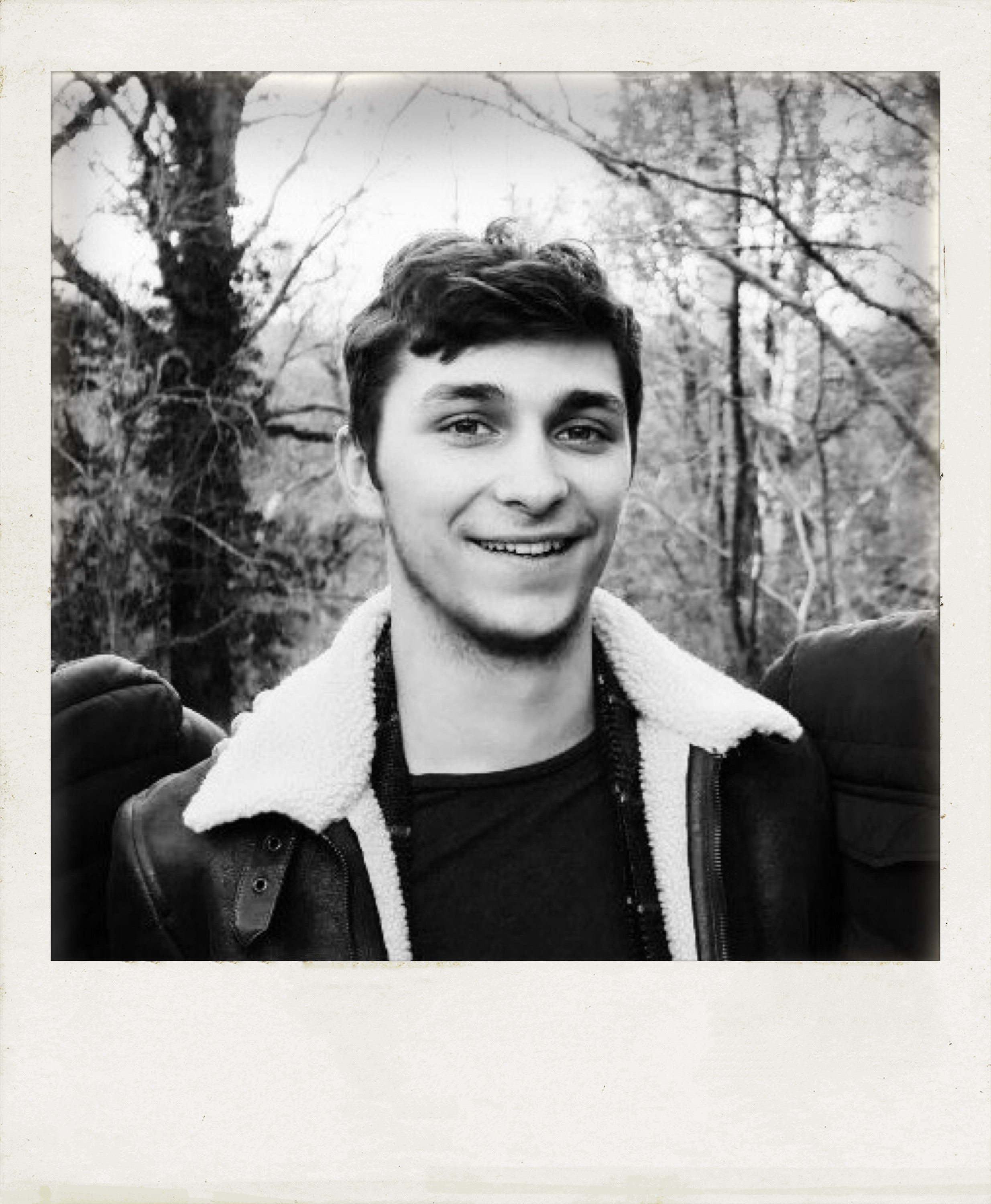 AUTHOR OF EAT WITH ENZO
ENZO IS A LEICESTERSHIRE-BASED FOOD BLOGGER AND WRITER, CURRENTLY STUDYING FOR A BSC FOOD SCIENCE AND NUTRITION DEGREE AT THE UNIVERSITY OF LEEDS. HE'S PASSIONATE ABOUT EVIDENCE BASED NUTRITION AND FOLLOWING A HEALTHY BALANCED LIFESTYLE WITH FREQUENT EXERCISE AND A DIET THAT INCLUDES ALL FOOD GROUPS, RATHER THAN CUTTING THEM OUT.