Nourish & Balance: Spring green pizza
National Vegetarian Week starts on the 14 May this year and it is the official annual awareness campaign promoting vegetarian recipes and the benefits of leading a meat free lifestyle. All of the recipes on our blog are either vegetarian or vegan so there's plenty to choose from. Going meat free doesn't mean having to sacrifice on taste and fortunately for us, shops and restaurants are now offering more choice than ever before.
Is there a better way to celebrate the incoming of spring vegetables, than by topping a pizza full of them? I think not! This is a great dinner to make with the family and the kids can get hands on by rolling out the base and choosing their own toppings. There's also something really satisfying about eating your own homemade pizza!
Makes 5 pizzas
Ingredients:
Base
300ml lukewarm water
1 tbsp active dried yeast
550g wholemeal flour, plus extra for dusting
1 tsp salt
½ tsp ground black pepper
2 tsp clear honey
2 tbsp extra virgin olive oil, plus extra for brushing
Nut free pesto
4 large handfuls of spinach
2 large handfuls of basil
2 tablespoons of fresh lemon juice
¼ cup Parmesan cheese
⅓ cup of olive oil
½ teaspoon salt
½ teaspoon black pepper
2 cloves garlic
Toppings
300g mozzarella
3 radishes (thinly sliced)
1 courgette (peeled into ribbons)
1 cup garden peas
1 red onion (thinly sliced)
200 g tender stem broccoli (each stem sliced lengthways)
1 bag pea shoots
Method:
Pour 150ml of the water into a bowl and add in the yeast. Stir to dissolve, then leave to rest for ten minutes.

Add the flour, salt and pepper into a large bowl. Stir the honey and olive oil into the yeast mixture until combined.

Make a well in the centre of the dry ingredients and pour in the yeast mixture, mixing with a spoon at first to form a soft dough. Add the remaining water, a little at a time, until you've made a dough.

Transfer the dough to a lightly floured work surface and knead the dough for ten minutes.

Lightly oil a large bowl - it should be big enough to allow the dough to double in size. Put the dough inside and cover with cling film. Set aside in a warm place for 1-2 hours.
Whilst waiting for the dough to rise, you can make the pesto which will be used to cover the base. Into a food processor, add in all of the ingredients listed that are used to make pesto and blend until a smooth consistency. Scoop the pesto out into a bowl and set aside for later.

When the dough has doubled in size, transfer to a lightly floured surface and punch the dough down. Knead the dough until smooth and divide into five round balls.

To shape the dough into a circular base, lift a ball of dough on to a lightly floured work surface and lightly flour the top. Flatten the dough with your fingers before using a rolling pin to roll it out into a rough circle around 3mm-5mm thick.
At this point heat your oven to 220 C. and add in a couple of baking trays into the oven to pre heat.
Transfer the base to a lightly floured sheet of baking paper and now it's time for the fun part, adding the toppings! Cover each base with a couple of spoons of the pesto and spread out evenly, going all the way to the edge. Top with slices of red onion, broccoli, radishes, courgette ribbons and a handful of garden peas. Tear up the mozzarella into small pieces and scatter the pizza evenly with them. Transfer the base with the baking paper onto one of the pre heated trays in the oven and cook for 8 minutes.
Once the pizza is cooked, remove from the oven and scatter a handful of pea shoots on top of the pizza. Slice generous portions and enjoy!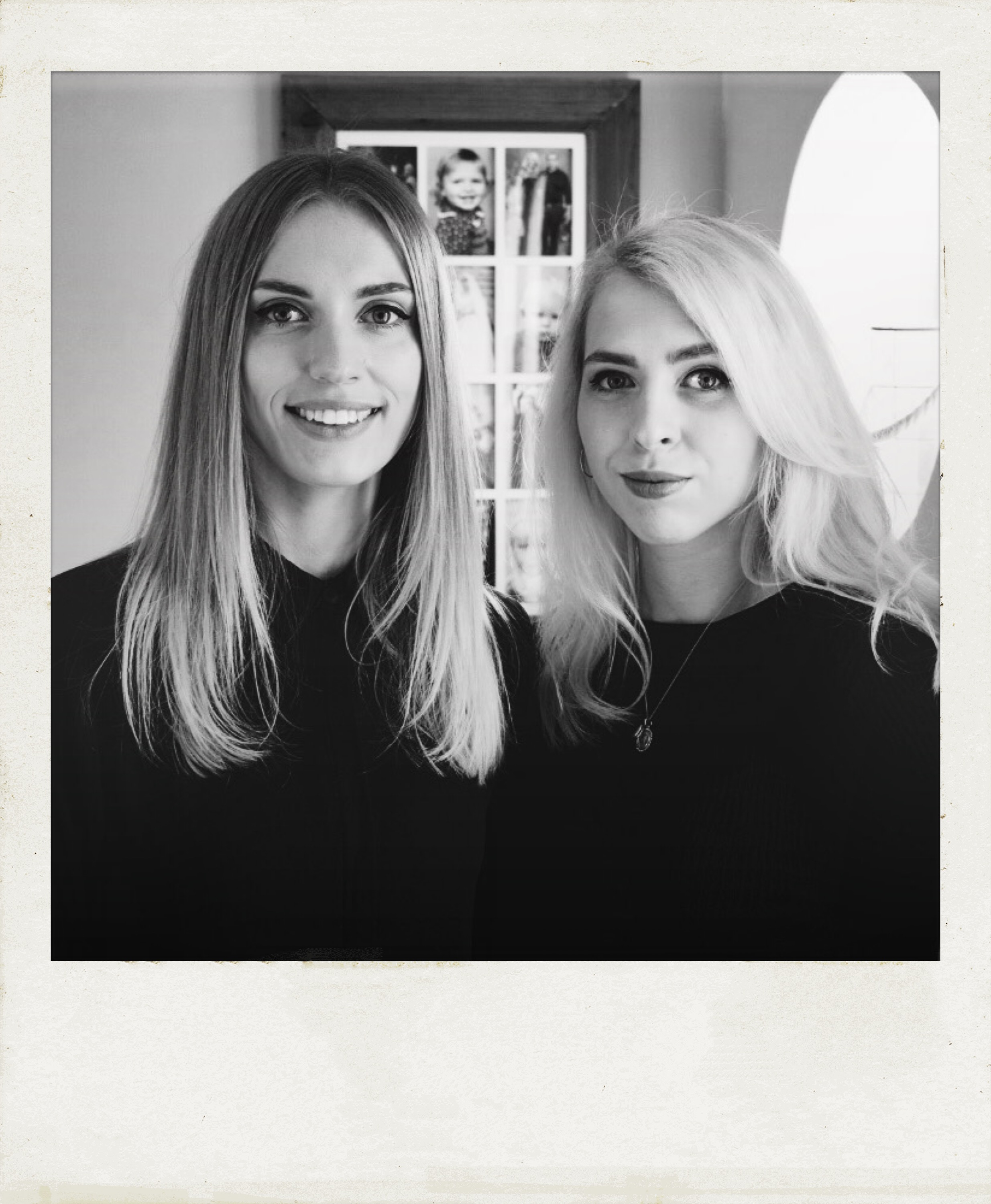 AUTHORS OF NOURISH & BALANCE
NOURISH & BALANCE CELEBRATES VEGETARIAN AND VEGAN DISHES THAT ARE FREE FROM NUTS. IT IS THE CREATION OF SISTERS EMMA & ALEX. THEIR RECIPES FOCUS ON USING PREDOMINANTLY PLANT BASED INGREDIENTS WHICH OFFER AN ALTERNATIVE FOR THOSE WITH AN INTOLERANCE OR ALLERGY TO NUTS.