Eat with Enzo: Raspberry, rose & pistachio meringues
These little French meringues are light and crisp with a perfectly chewy centre, and topped with rose-infused cream, chopped pistachios and a tangy fresh raspberry coulis. Serve individually for a light summer pudding, or break them up for a sharing Eton mess!
Ingredients (makes 10)
For the meringues
3 medium egg whites
150g caster sugar
For the raspberry coulis
225g fresh raspberries
2 tbsp icing sugar
For the rose cream
300ml double cream
6 drops of rose water
100g fresh raspberries, torn into pieces
4 tbsp icing sugar
To serve
50g fresh raspberries,
halved 50g pistachio nuts, roughly chopped
Method:
1. Preheat the oven to 130°C fan / 150°C electric. To make the meringue, tip the egg whites into a large glass bowl and whisk with an electric mixer on a medium speed until they form stiff peaks. Next, whisk in the sugar a dessert spoonful at a time. Increase the speed and continue whisking for a further two to three minutes, or until the mixture is thick, glossy and holds its shape rmly on the end of the whisks.
2. Line two baking sheets with greaseproof paper. Place ve dollops of meringue on each tray, well-spaced apart, and gently shape each into a rough nest using the back of a teaspoon. Alternatively, the meringues can be piped into nests. Place the meringues in the preheated oven and immediately reduce the heat to 120°C fan / 140°C electric. Bake for 30 minutes, then turn the oven off and leave the meringues to cool completely in the oven.
3. Whilst the meringues cool, make the raspberry coulis. Press the raspberries through a sieve into a bowl using a wooden spoon. Add the icing sugar and mix to combine. Cover and refrigerate until needed.
4. Whip the double cream with the rose water and icing sugar until it forms soft peaks and has a soft dropping consistency. Gently stir the torn raspberries into the cream, mixing as little as possible. Cover and refrigerate until needed.
5. To assemble, dollop a spoonful of the cream onto each meringue, top each with a halved raspberry and scatter over the chopped pistachios. Drizzle over the raspberry coulis and serve.
Nutrition per serving:
1185 kJ ◆ 285 kcals ◆ 19g fat ◆ 10g saturates ◆ 23g carbohydrate ◆ 23g sugars ◆ 2.9g bre ◆ 3.1g protein ◆ 0.07g salt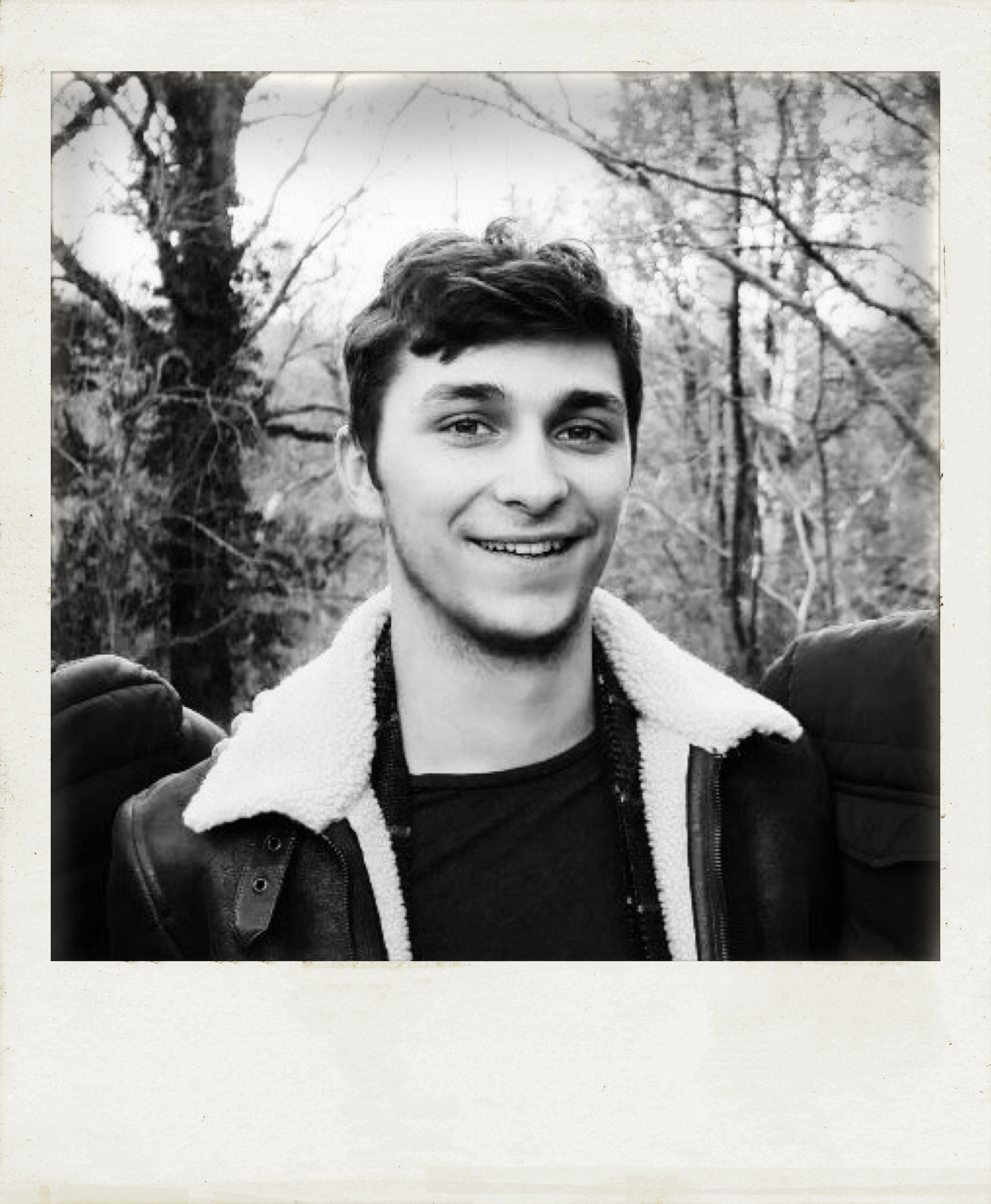 AUTHOR OF EAT WITH ENZO
ENZO IS A LEICESTERSHIRE-BASED FOOD BLOGGER AND WRITER, CURRENTLY STUDYING FOR A BSC FOOD SCIENCE AND NUTRITION DEGREE AT THE UNIVERSITY OF LEEDS. HE'S PASSIONATE ABOUT EVIDENCE BASED NUTRITION AND FOLLOWING A HEALTHY BALANCED LIFESTYLE WITH FREQUENT EXERCISE AND A DIET THAT INCLUDES ALL FOOD GROUPS, RATHER THAN CUTTING THEM OUT.