How to have a healthy relationship with Instagram
Instagram and social media as a whole has become a huge part of our day-to-day lives, our social lives and even the way businesses work. Let's face it - even a pregnancy, birth announcement or a marriage proposal isn't official until it's done the rounds on Instagram. But when does our reliance and obsession with this part of the internet become unhealthy?
Our relationship with the internet becomes unhealthy when it begins to affect us in negative ways. Nothing positive ever came from endlessly and mindlessly scrolling through your Instagram feed whilst life is happening all around you.
We've heard it so many times before. 'Spend less time on social media'. But what if that's not the best solution? Let's be real - social media is wonderful. So much good can come of it; self expression, connection, inspiration and lucrative careers. It's our intentions and the way we use social media that is the problem.
'Marie Kondo' your following lists
Often it's the accounts we follow that might be having a negative effect on us. Do you use Instagram to pore over the feeds of people with perfectly curated lives? Do you use it to follow beautiful, athletic influencers who you might think inspire you, but actually make you feel inferior and not 'enough'?
It might be time to revisit your following list and have a little spring clean. In the words of Marie Kondo - does it bring you joy? If an account makes you feel positive, then great. If it doesn't then click unfollow. Remove anything from your Instagram feed that will evoke feelings of comparison or make you feel anything less than self-assured. You are in control of your feed and what you expose yourself to, so fill it with relatable people, inspirational quotes and the things you love; whether that's books, puppies and kittens or charities close to your heart.
Your worth does not depend on your 'likes'
Did you know that everytime we get a like, we get a hit of dopamine? Dopamine is a chemical in our body that is associated with feelings of euphoria. It's pretty amazing that we can gain instant gratification from social media, but this can quickly lead to prioritising seeking out those all important 'likes'.
There's nothing wrong with enjoying getting 'likes'. That's what the button is there for afterall. But have you ever wanted to take a certain photo purely because you anticipate it getting a good reaction on Instagram? You may have heard the term, 'doing it for the 'gram'. Yes, mostly harmless but when you really break it down, it's probably not a healthy way to be using Instagram. Social media is there to complement your life, not drive it. Share your moments but don't create those moments for the sole purpose of sharing them on Instagram.
Ask yourself 'why?'
What is it that brings you back to social media? Is it to connect with your friends? To find new friends? To be inspired, or to escape from everyday life? Whatever it is, be aware of your purpose. Keeping it at the forefront of your mind can keep you in the right headspace and on the right path when you're scrolling.
Our favourite Instagram accounts for positive vibes

@zoesugg - for real life, beauty recommendations & creative Instagram stories
@iamlaurenmahon - for refreshing realness, stylish flatlays & fighting cancer
@rupikaur_ - for insightful words, illustrations & beautiful photography
@battersea - for cute cats and dogs, heartwarming stories & more cute cats and dogs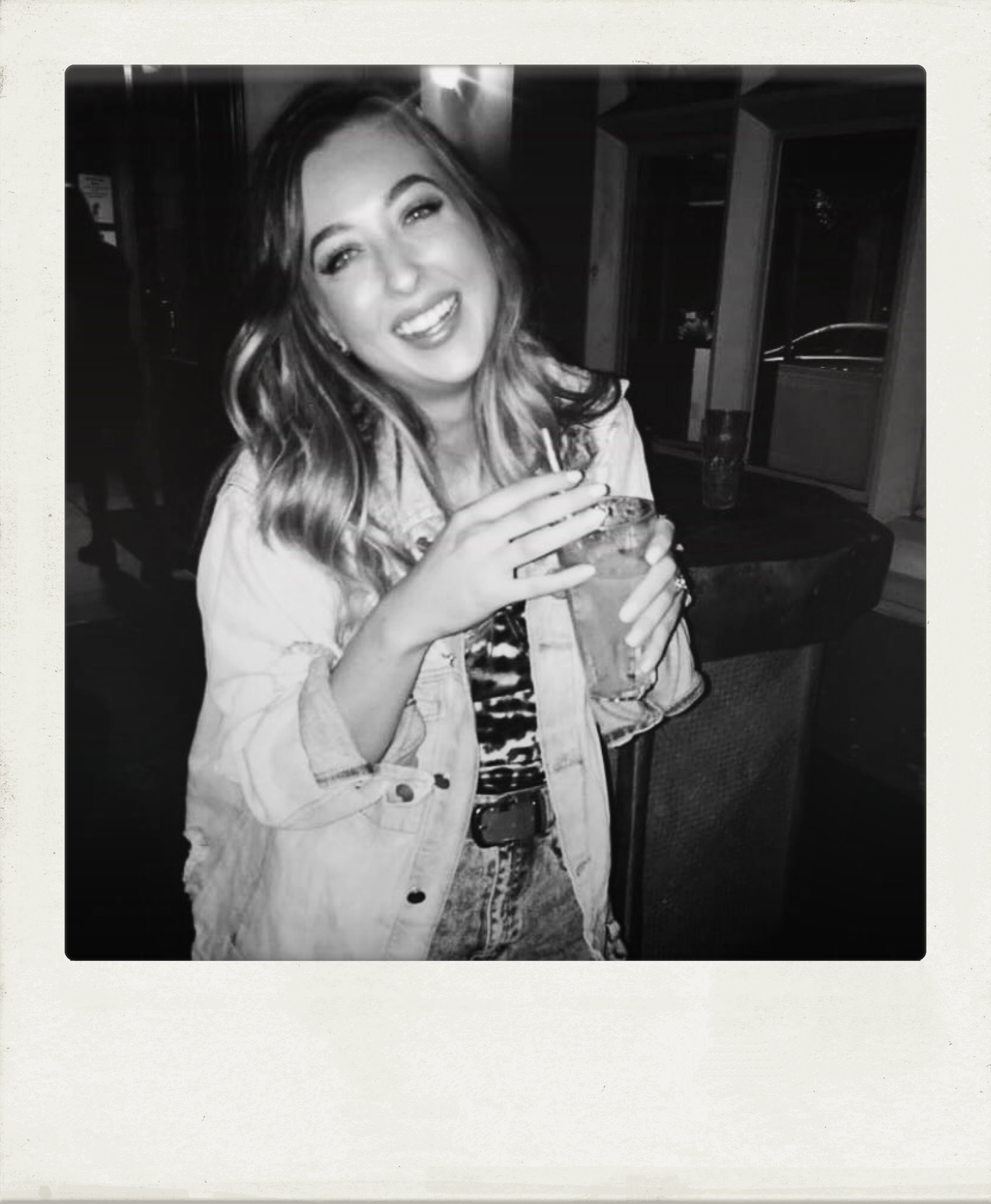 SOFIE TOOKE IS A CONTENT CREATOR FOR A DIGITAL MARKETING AGENCY IN LEICESTERSHIRE, WITH A BACKGROUND IN PUBLIC RELATIONS.
A LOVER OF ALL THINGS FASHION AND BEAUTY, SOFIE SPENDS HER SPARE TIME ONLINE SHOPPING AND PINING AFTER DOGS ON REHOMING WEBSITES. WRITING IS HER PASSION, ALONG WITH TRAVELLING, THEATRE AND FOOD.